I got a surprising amount done on Saturday... but almost none of it was on the jacket. I put in the last tailor tacks but put it aside so I could get some more pattern tracing done before I needed to put away my work station and make room for people to walk in the house.
I had it in my mind to make a 40s dress so that I could go to an event on a refurbished train with a group of friends all dressed up in their 40s clothes. Then I checked my calender. At the end of April, when my friends will be on the train sipping wine, I'll be on a family holiday to the coast.
Don't go thinking I won't be dressed up though! I'm going to the Whitby Goth Weekend! I go with my brother and my uncle so it's as close to a family holiday as I get. We stay in a cottage with my brother's boyfriend and some other people to save money and I'm starting to feel a bit of confidence making friends on my own as well so it's really fun.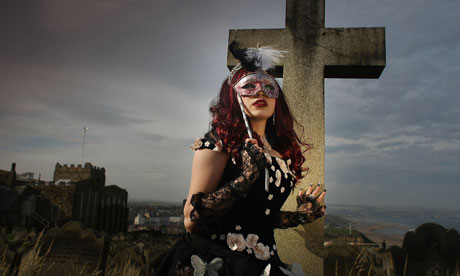 I won't be sewing while I'm there but I might be knitting, so wish me luck. I'll try and put up some pictures!