I don't have any sewing to share with you from yesterday so I wanted to share with you a promise I made to myself.
You may have already heard of
Me-Made-May
, you might even have taken part, but I only found out about it recently. When I started sewing again I wanted to improve my machinery setup but I don't want to go spending loads of money if it's just a phase that I'll loose interest in. I decided that if I could successfully complete the light version of the challenge and wear an item I made each day of may then I would splurge and buy myself an overlocker. (I think they're called sergers in the USA).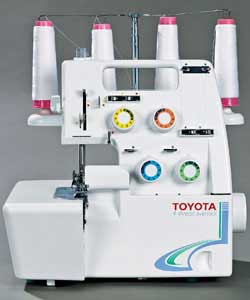 I'm really excited about it but if I fail there will be consequences. I'll have to wait for a new month and try again. I'm doing this to give me a little discipline and a sense of achievement if I manage it.
Wish me luck!